When considering whether or not a particular pasta is vegan, consider the ingredients used to make it. Traditional pastas often contain eggs as both a binding agent and colouring agent. Most fresh pastas contain eggs in some form. You can choose Asian noodles if you don't mind eggs in your pasta.
Fresh pasta
Fresh pasta is an excellent option for those trying to stay vegan. The basic recipe for vegan pasta is very simple – boil water, add a little salt and stir. Cook the pasta for 2 to 3 minutes or until it rises to top. You can add another minute to the cooking time if you prefer a soft texture.
While most dried pasta varieties are vegan, some fresh varieties may contain eggs or other animal products. Check the packaging before you buy. Although fresh pasta is not usually vegan, you can find some that are. However, it's important to check the ingredients before buying. Some brands are 100% vegan.
Ask staff at your local supermarket to find out if the pasta is vegan. Many supermarkets sell vegan pasta. Alternatively, you can also make it yourself. You can substitute eggs with olive oil to make vegan pasta. You can also follow a Jamie Oliver recipe, which only requires flour and water.
Gluten-free pasta
Gluten-free pasta is available in many varieties. It is important that you choose pastas free from eggs and made with safe ingredients. Read labels carefully to ensure that the pasta does not contain any gluten. It is also important to choose pasta based on taste and texture. Many pasta brands are vegan- and gluten-free.
There are many advantages to choosing gluten-free pasta. These pastas are typically high in fiber and contain complex carbohydrates. They are also rich in vitamins and minerals. They are often vegan and contain no animal products. They are also high in filling and contain plant-based protein. Although gluten-free pasta is usually vegan, you can find varieties made from other ingredients, such as soy.
Anyone who is allergic to wheat can choose gluten-free pasta. Some brands are made with chickpea flour while others are made with whole grains like corn and rice. Chickpea flour pasta is a popular option, and several brands are available, including Banza, Chickapea, and Tolerant. Whole Circle Market also stocks Barilla chickpea pasta. Chickpea pasta is high in protein and fiber and holds together well when stirred.
Asian noodles
Many Asian-style noodles are vegan-friendly. Glass noodles and egg noodles are two examples. The former is made from a combination of starch and water, whereas the latter is made from a mixture of starch and flour. Other vegan-friendly options include vegetable-based noodles that may contain chickpea flour and potato flour.
Noodles can be served with traditional Asian flavours such as garlic, chili, soy sauce, ginger, and soy sauce. However, if you're vegan, you can substitute these flavourful ingredients with a plant-based alternative like tofu or Quorn. Vegans can still enjoy Asian flavours, but without the need to eat meat.
Ramen noodles are another good choice for vegans. They are affordable and easy to make. Ramen noodles last a long time, so they are rarely spoiled. Whether or not ramen noodles are suitable for a vegan diet is a personal choice, but it's always best to read the ingredients label and avoid those containing animal products.
Eggs
This dish is perfect for those who like their pasta with a creamy sauce. This recipe is simple and easy to prepare. First, make the sauce. Combine 15% cream with 5% coffee cream in saucepan. Heat on low heat. Stir in Tabasco sauce and bacon. Next, add the pasta to the sauce and coat it well. Once it is coated, put it on a plate, and then spoon in the eggs.
Egg yolks will give your pasta a richer and more velvety taste. They make it easier to work with. Unlike regular pasta, egg noodles are also often enriched with vitamins and minerals. This will increase their nutritional value. Egg noodles are also a good source of protein.
Another way to add eggs to pasta is to cook them with the pasta. It is easy to incorporate eggs into your pasta, but you should keep in mind the cooking time for each type of pasta. Generally, it takes between eight to 10 minutes to cook the pasta to al dente. Once cooked, combine the pasta with the cooked eggs, breaking the yolks into the pasta.
Cream
Cream pasta is a great way to enjoy creamy pasta with vegetables. It takes only ten ingredients and can be made in just 30 minutes. It is high in fiber, protein, healthy fats, and other nutrients. Cashews are rich in protein and have a creamy texture. They also have a buttery, rich flavor.
Cream pasta can also be made with tofu and other plant-based milks. It can be served nut and gluten-free. To make vegan cream pasta, you can substitute the dairy milk for almond milk. You can also use vegan parmesan cheese or fresh basil. To spice things up, you can also top the pasta with a sprinkle of red pepper flakes.
This pasta is packed with micronutrients. This pasta contains more than 100% of the daily recommended amount of vitamin C and A, as well copper, manganese and potassium. You can also customize the sauce by adding different types of vegetables, sauces, and/or eggs.
Sea kelp
A great way to make a vegan pasta dish is with Sea Kelp noodles. Kelp noodles are a great source of protein and healthy fats. They are very low in calories, too. They don't need to be cooked so you don't have any worries about them becoming too soft or soggy. You can even buy them in supermarkets.
First rinse the kelp noodles in cold water. Drain and then cut into small pieces. The kelp noodles can then be tossed in the sauce pan. You can also add spinach, almonds, and maitake mushrooms to your pasta bowl. This way, you can get double the nutrients in a single serving.
You can also use kelp noodles in veggie rolls. They can be used to replace rice in veggie rolls. The kelp noodles have a neutral taste that will blend well with other flavors. They are suitable for Whole30, paleo, keto and keto diets, as they are a sea vegetable. These noodles are also vegan and contain no added sugar or cholesterol.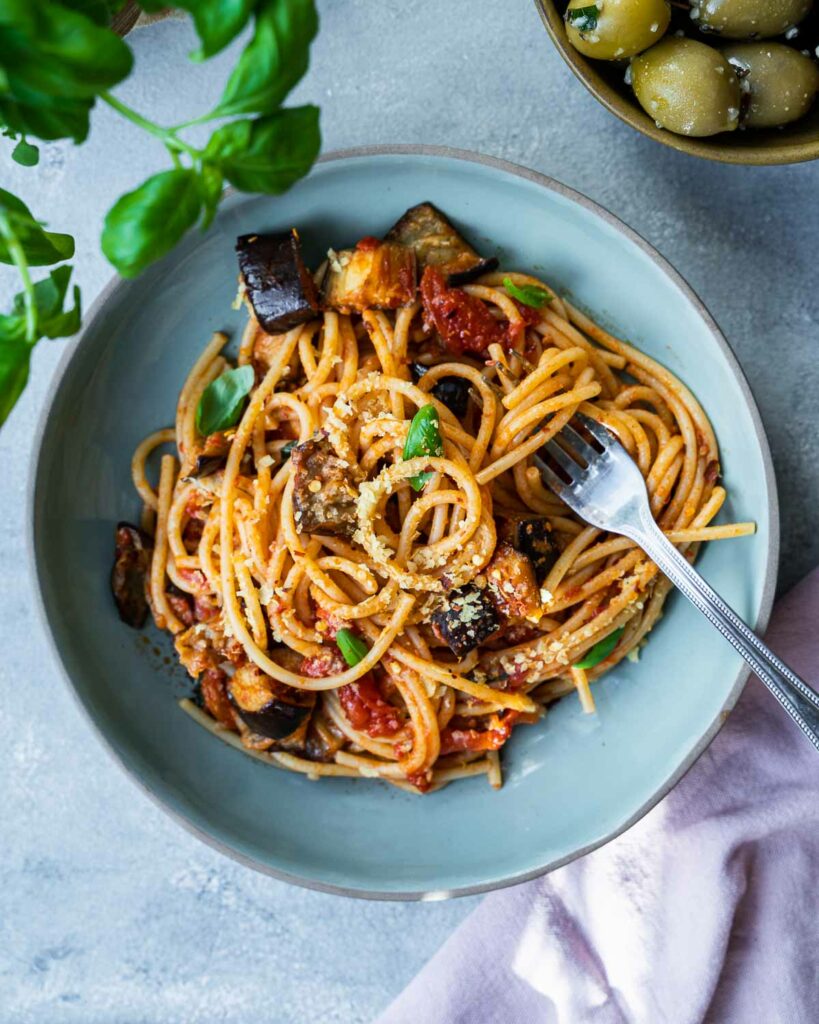 Flour
Flour is an essential ingredient in pasta preparation. It provides the structure of the pasta. It can be either semolina flour, or all-purpose flour. Both have moderate to high potential for gluten formation. To make pasta, you must combine the flour with water and salt. The salt must be Kosher.
The different types of flour can change the nutritional content of the pasta. Pseudocereal flours can be substituted for semolina in certain cases. This has been shown to increase the nutritional value of pasta. Amaranth seed flour and dried amaranth leaves can be used in place of semolina. In a study conducted by Fiorda et al., they found that pasta containing pregelatinized flour had higher firmness and water retention than pasta made with conventional flour.
Durum wheat (Triticumdurum) is the most popular type of commercial pasta. It may contain semolina or other grain. It's best to mix all-purpose flour and whole-wheat flour if you want to make homemade pasta. The bran in whole wheat flour cuts the gluten strands.
Semolina flour
Whole wheat semolina pasta offers a healthier option to traditional pasta. This pasta is high in fiber and nutrients, and easy to prepare. Whole wheat semolina pasta is also gluten-free and can be made in a few minutes. It has a chewy texture.
Pasta dough was traditionally made with different flours and water. Nowadays, vegan pasta is made with semolina flour and egg-free ingredients. Moreover, most dry boxed pasta is eggless. Making homemade and fresh pasta dough is very simple, and if you're not up to it, you can buy pre-made dough in the market. But, if you really want to enjoy the classic taste of noodle, try making it at home!
Most pastas are gluten free, but some brands use non-vegan ingredients. These include vitamin D3 (derived from sheep's hair) and lanolin (derived from vegetable oil). While some vegans can tolerate small amounts of these ingredients without issue, many others avoid them altogether. Some pasta brands also warn against cross-contamination and vegan customers should take this into account before purchasing their pasta.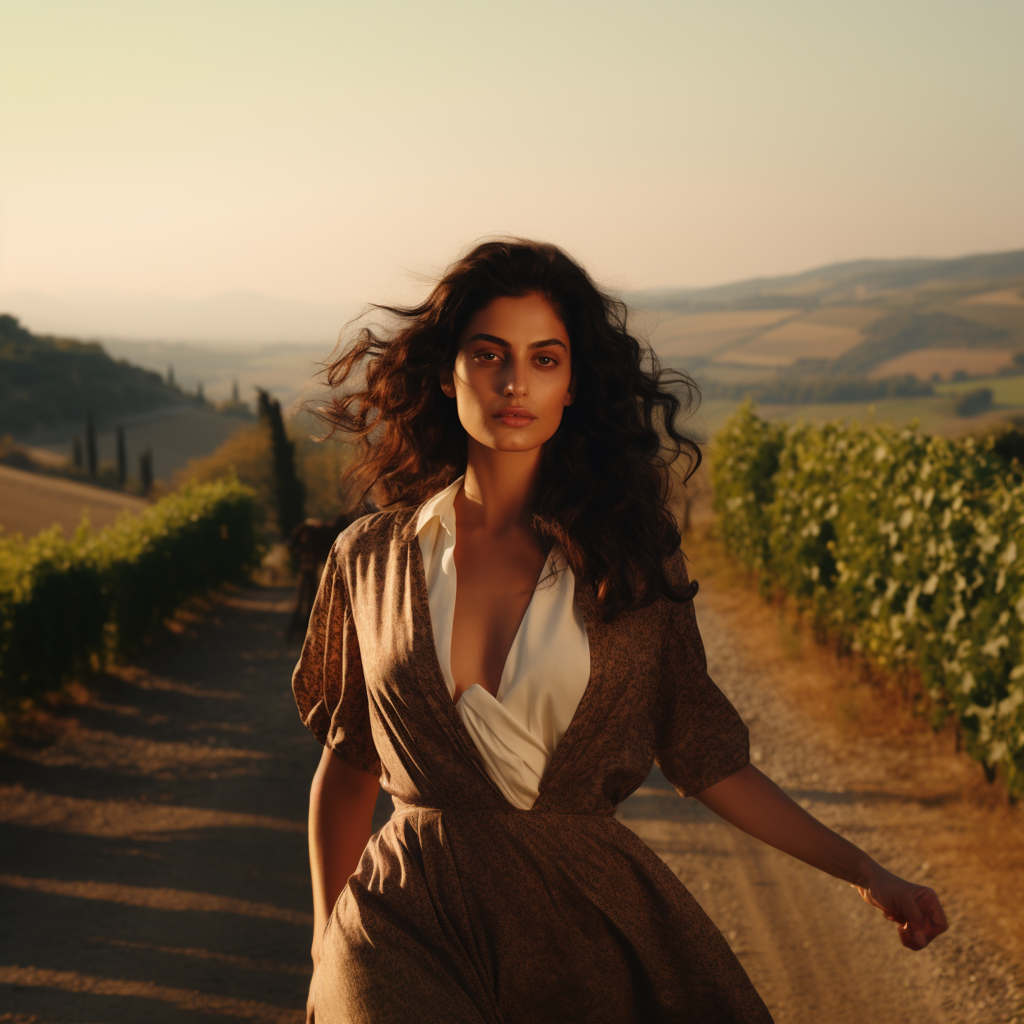 Hi, I'm Jenna. I'm the Editor in Chief of vegan freaks. We're a website dedicated to promoting veganism and animal rights. We all go vegan for different reasons, but we all believe it's the best way to live – for our health, the environment, and the animals.
We're not perfect, but we try our best to live ethically and compassionately. We hope that we can inspire others to do the same by sharing our stories and recipes. Creating vegan food is our way of showing the world that you can have your cake and eat it, too – without harming any animals.
We believe in living compassionately, mindfully, and healthily, and we hope to inspire others to do the same.